Our slogan "Believe in yourself" aims to emphasize the values that we represent and that we live by as a company – for almost 200 years within our Group, and almost 20 years in our country. These values are based on the importance of providing everyone with the opportunity to realize their individual potential. Regardless of age, gender or ethnic group. Regardless of religion, political views or marital status.
Believe in yourself is both a promise and a responsibility. Promise that we will relentlessly continue to work on ourselves and our products, processes and services to fulfill our clients' needs and wishes in the best possible manner. It is also a responsibility that we have towards our community and society that we work in, so every action that we undertake should also benefit the greater good, stimulate growth and development.
Eight reasons why we believe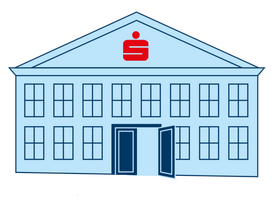 1. Because we believe in individual strength and capabilities
Our institution has been founded to provide the tools necessary for using our own capabilities and potential in order to achieve our plans – big or small, private or global. It might be an invention, a much needed service, perfect home for yourself and your family, or an opportunity to make a long-term dream come true. Our founding idea has seen both good and bad times, but its significance has not waned. Now, maybe more than ever before, we want to emphasize how dedicated we are to implement it and working every day on showing its concrete value by example.  
2. Because we believe that everyone should believe in themselves. And in others.
Each society is different and diverse. Its wealth lies in the very essence of these experiences, traditions, knowledge and beliefs. We believe that everyone – community, individuals and our company – benefits the most if everyone gets the chance to make their own dream come true. Just as we as a bank could not provide you, 870,000 individual clients who have their own specific wishes and possibilities, with the best possible service if all of our 2500 employees were exactly the same, the society as a whole also could not function if everyone was identical. That is why we employ people with different interests and resumes, we develop diverse programs and offer products and services tailored to your needs. Needs of different, diverse and unique people.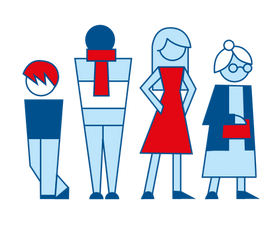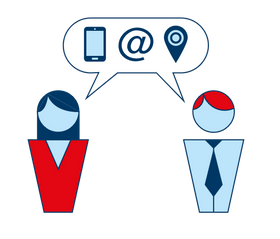 3. Because we want to be where you are
We are aware that the needs of our clients neither start nor finish at our branch. That is why we always want to be near you, within our business network, but also at home, on the move and in your industry. Our employees, including award-winning contact center open 24/7, are always at your service in 132 of our branches, 13 commercial, 8 entrepreneurial and 9 profit centers. Moreover, you can also use our internet banking whenever you like.
4. Because we believe in Croatia
Our country has enormous natural resources, cultural capital and people who want to contribute to its progress. By investing in Croatian entrepreneurs, we help ignite economic growth and improve employment possibilities. We also believe in new ideas. As a part of our Entrepreneurial starter program, we provide new entrepreneurs with training, mentoring and loans. Moreover, we support new opportunities and fulfill growth and development requirements in all parts of our country through cooperation and partnership.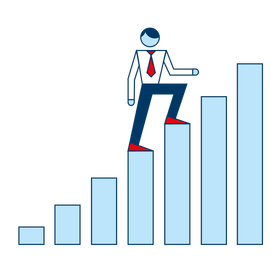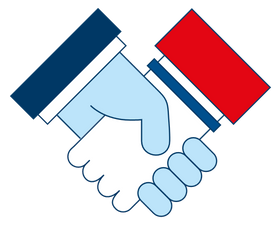 5. Because we believe that HOW is just as important as WHAT
Foundation of our business is providing financial products and services. It is also very important for us to provide you with high-quality information and direct support, so that you can make informed decisions.
That is why we are very focused on employment, as well as on continuous investment in personal and professional employee growth, we actively request your feedback and listen to trends so that we can anticipate your needs and correct potential oversights.
6. Because we believe that financial literacy is part of our mission
Knowledge drives progress in every society, and we are aware of our responsibility in the area of financial literacy of all age groups. On top of providing regular counselling following each interest in our products and services, we have also organized an interactive exhibition The ABC of Money in Zagreb's Technical museum, which has been visited by 38,000 people, mostly children. Our team of enthusiastic internal coaches organizes free themed workshops each year, while Medo Štedo tirelessly emphasizes the importance of savings to both children and parents.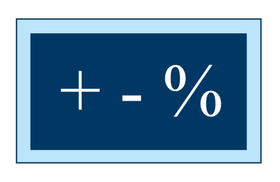 7. Because regions where we do business are just as important as the clients who live there
We want to help create benefits. This is not related only to investments we enable, or employment possibilities we create. Each year we invest in projects in the field of charity work, culture, arts and sports. Primarily in the regions where we traditionally do business – Zagreb, Rijeka and Bjelovar – but also in the rest of Croatia. We donate computers and assets to kindergartens and schools, and inspire our employees to spend part of their work hours volunteering for charity and community projects, because we believe that both big and small actions are needed if we want to create a better society.
8. Because we believe that we can all do better. To be better off.
Our job is to create, improve and grow, but it also comes with great responsibility. In our everyday tasks and corporate culture that we foster, we strive to unite corporate goals with those for the greater good. We believe that working for prosperity of the entire community cannot be separated from individual success, and that this approach will help both our community to thrive, but also all of us that are a part of it. That is why we are constantly looking for new ways to improve and correct our actions. Because we believe that, starting with ourselves, we can all do better. To be better off.