mToken is a feature of mBanking, our mobile banking application, that you can simply download on your smartphone. mToken is a free feature, and mBanking service is not required for its use. All you need to do is download our free application from App Store or Google Play.
NetBanking and mBanking access,
Simple four-digit mPIN login after activation,
Secure and fast transaction execution.


How to log in using mToken?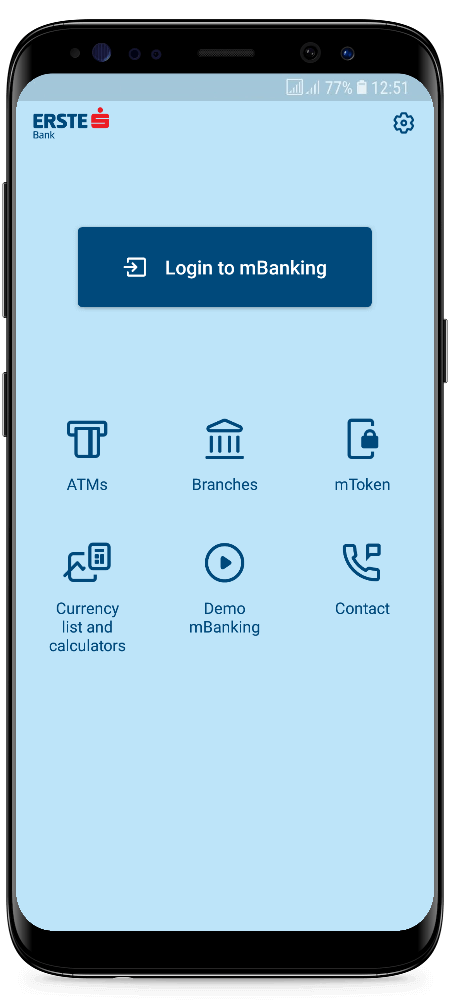 1. Open your Erste mBanking app and click the Login to mBanking button.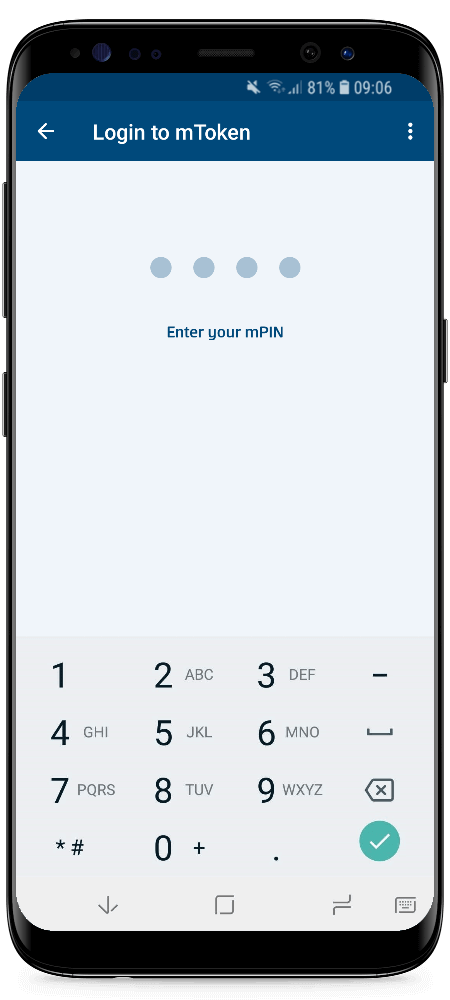 2. Enter your four-digit mPIN and click Confirm.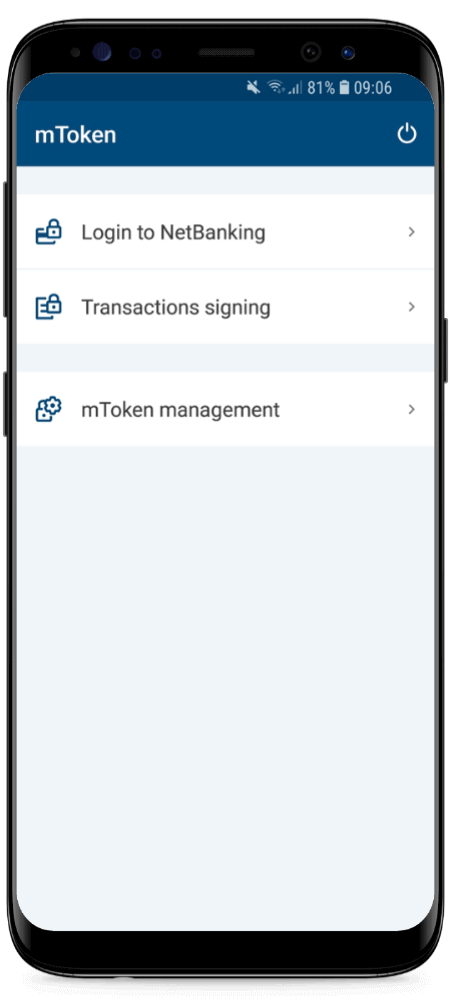 1. Open your Erste mBanking app, select the mToken button, and enter your four-digit mPIN.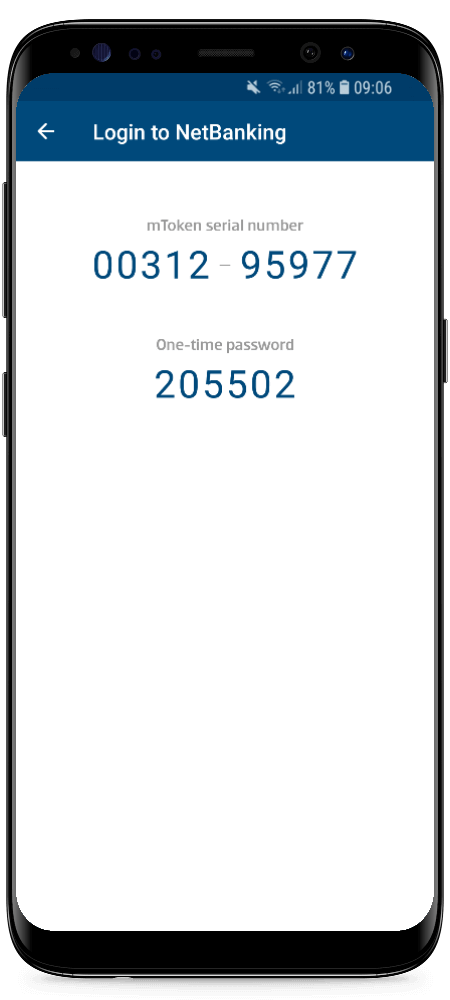 2. Select the Login to NetBanking option in the main menu, and your mToken serial number and One-time password will appear on the screen.

How to activate your mToken?
If you have at least one active mToken on your device, within the mToken Management option you can issue new mToken activation codes or you can visit our branch office.
Do you have a new device and want to use it to log in to your online banking?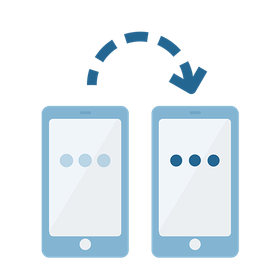 Transfer your mToken
Choose your mToken and move it to a new device.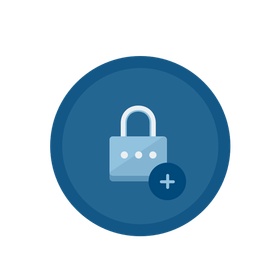 Get new codes
Download new activation codes and activate your new mToken on another device.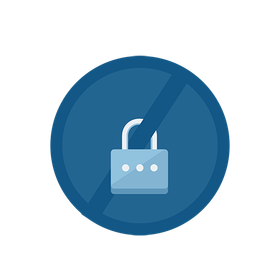 Lock your
mToken
You can temporarily lock your mToken as well as permanently delete it.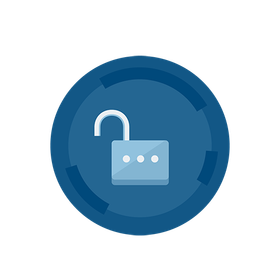 Unlock your mToken
With this option, you can reactive your blocked mToken and start using it again.
How to transfer your mToken to another device?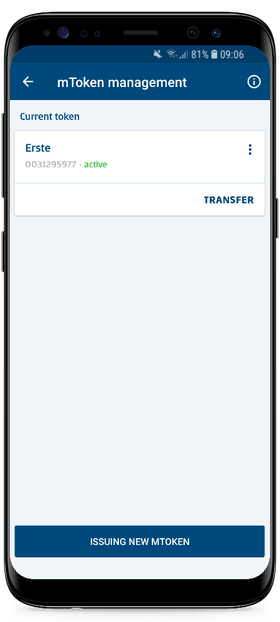 This option displays your mTokens. Open the menu and select the option of moving or issuing new codes for a specific mToken.

This option allows you to permanetly transfer your mToken to a new device. 
Enter the activation codes in the blank fields on your new device. They will remain valid for 48 hours, after which the existing mToken will be automatically deleted on your current device.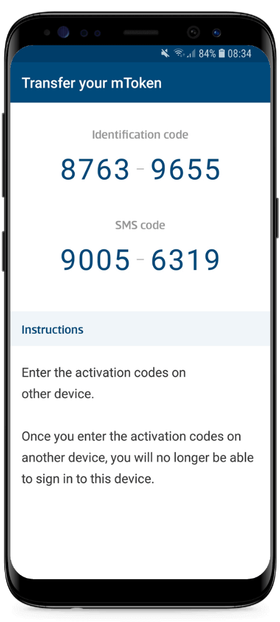 After you enter the activation codes to another device, you will no longer be able to use mToken on this device.

What do you need to use mToken?
Apple or Android smartphone (Windows Phone is currently not supported)
Erste mBanking app
Activation codes issued at one of our branches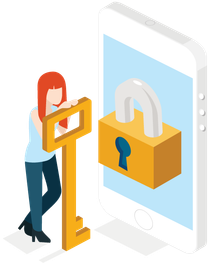 Get the mBanking app now!
Download the mBanking app and start using mToken immediately
Find out more about our other e-banking services