The Erste Group consists of over 3,000 employees in more than 500 different jobs and more than 120 locations. What connects us all is that we adapt our work processes, schedules and communication to a carefully designed and tailored approach. So instead of working harder and longer, we work - smarter.
We rely on practical, efficient and simple models and have shifted our focus from unnecessary, outdated practices to those that add value. Here is what our #radimpametno initiative encompasses.
#radimpametno thanks to colleagues who respect my knowledge and time. I know that I am part of a good team that always "pulls" for an individual when needed.
– Ivan, Marketing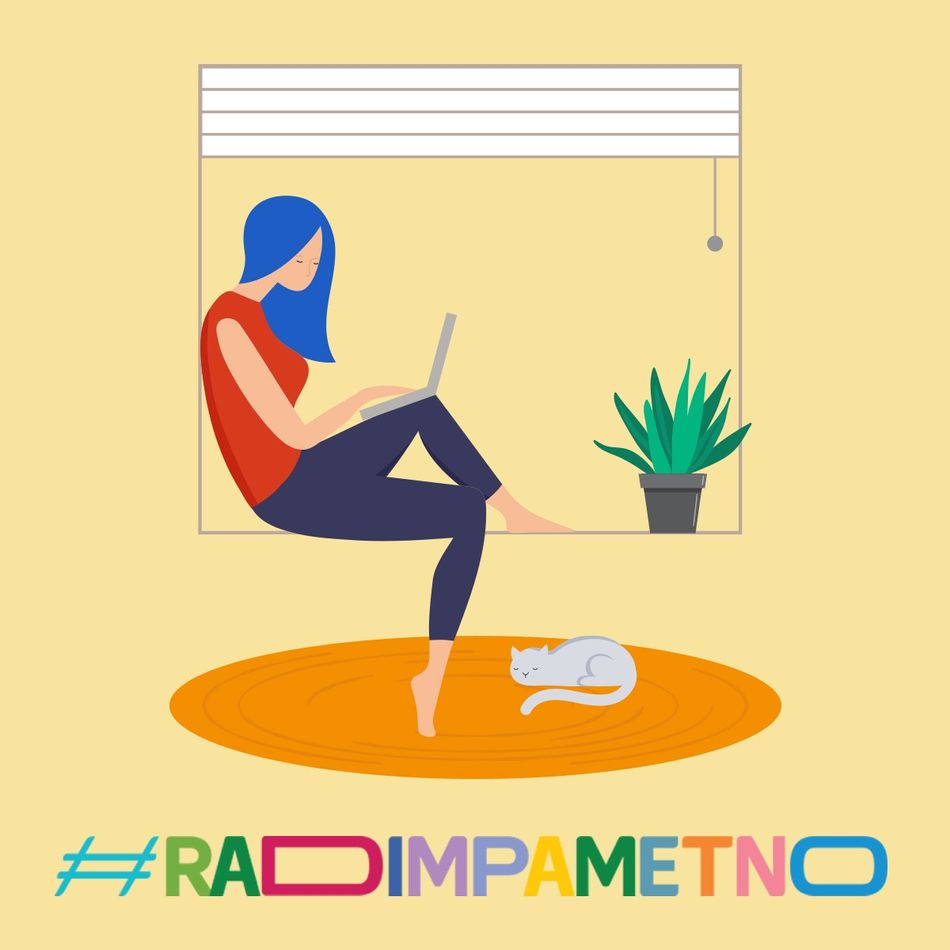 We strive to always be true to ourselves and to cultivate the attitudes, values and knowledge that make Erste employees and leaders special. Establishing a smart work culture actually means finding a balance between commitment and flexibility, in which we can all be more relaxed, productive and involved.
We are building an environment based on trust, not control. We respect the expertise of each colleague and give ourselves space for everyone to shine in their field. We rely on collegiality and compassion, which is especially true in the relationship between leaders and employees. We face challenges together.
Even Friday has a new shine because we use it to summarize the current week, develop activities and connect with the team. There are no internal meetings on Fridays so that we can focus on creating new ideas and end the work week inspired.
Ever since #radimpametno, I put tick off my to-do list on Fridays and learn about topics I can use at work. Who would have thought that I could like Friday even more!
– Hrvoje, Digital Banking Security
We believe that the best procedure is - as few procedures as possible. Although, due to the nature of our work, they are sometimes unavoidable, there are behaviours that make our work day more enjoyable and efficient. Based on them we have adjusted our approach to meetings, email communication, the use of the new digital platform...
In our mutual communication we try to be as direct and clear as possible. We include only those colleagues who are participating in the task. We try to respect work hours and do everything only during those 8 hours, so that our free time and our colleagues' free time is exactly that - free and relaxed. We do not set unrealistic goals and deadlines, because we know that we are more productive when we are not overburdened. We believe in ourselves and save time and effort using intelligent solutions.
#radimpametno so I invite fewer people to meetings. And we end up doing more!
- Roberta, Digital Banking Development
#radimpametno so I have replaced long email correspondences with short calls. And everything gets done in a couple of minutes! 
- Snježana, Financial and Transactional Operations
#radimpametno and efficiently wherever I am. It's nice to work and catch some sun at the same time. I do everything I can from home.
- Marina, Card Product Management
I know that #radimpametno when I don't need to correct anything twice. I receive all important information in advance and on time. 
- Tomislav, Business Analysis Department
Of course, not all plans are always smooth. When external circumstances make our work process difficult, it is especially important that our own procedures do not represent an additional burden. In such situations, we rely on our adaptability and approach each potential obstacle individually and creatively.
Not only are we becoming more efficient in this way, but we are also trying to create better, sustainable processes for the future that will ensure our stability and satisfaction.
We have learned to work efficiently even when we are not in the office. We want to provide all employees with the necessary technical equipment to be able to work wherever they are, and thus we will maintain the same level of service quality for our customers.
You might be interested in