Banking with a personal approach
Here in Erste Group we respect the individual. This goes for millions of clients whose special needs we attend to, as well as for our employees. Every Erste Group employee has been chosen because of his/her skills, personality and attitude. We believe that respect, creativity, eagerness to work and positive attitude contribute to the vision which started 200 years ago: be the clients' first choice in Middle and Eastern Europe.

Founded in 1819 Unique since the beginning.
Erste Group has a strong, unique identity based on a simple concept:

We are not just involved in banking. One of our goals is to also help people by managing their finances. That was a mission of our founders when they founded this bank 200 years ago to battle poverty. That is a mission of our bank group today as well.
We are also the first to spread this vision in the Middle and Eastern Europe in a way to help people in the region reach the best financial position and independence, step by step. By creating value and sharing it, this is a concept we developed and which we continue to stick to.


Our competitive advantage is based on diversity – we are a Group in which many cultures and experiences mix, but as one group we share a long tradition and we are connected by our common vision.
Diversity results in many advantages for our Group. That is why we try to understand different needs of our clients, develop communication skills in context of our client's wants and needs. Furthermore, we ensure organisational efficiency by integrating diversity into models of competencies, educations and development programmes.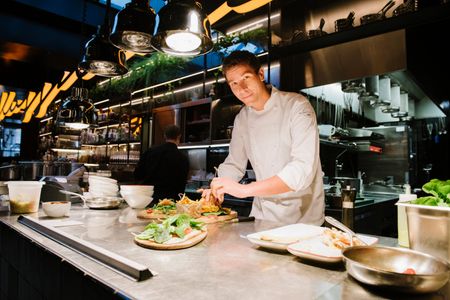 Do something meaningful
Earning money can have a deeper meaning when a job person does is interesting, satisfying, needed and makes a difference. Here every job contributes to the common goal of helping clients manage their own finances better, which represents a good reason for a quality work.


Human approach
Earning money can have a deeper meaning when people always come first. When you are respected and accepted in entirety, with all virtues and flaws. We appreciate emotional aspect of business and try to make employees feel comfortable at work. Here you are not just an employee, you are a person.


Have responsibility
Earning money can have a deeper meaning when you can make decisions, influence others, manage your own professional development and your own career. Here in Erste Group we appreciate the freedom and strength of employee as an individual and encourage employees to accept responsibility in problem solving. It is not always possible to ensure full autonomy to everyone, but the goal of Erste Group is to, as much as possible, encourage the sense of responsibility in every employee.


Development (personal and professional)
Earning money can have a deeper meaning when you have a vision of your own career, when you can develop both personally and professionally, when job position provides regular educations and challenging experiences for many years. Whenever it is possible, we enable our employees to develop both personally and professionally.


Enjoy work
Earning money can have a deeper meaning when you enjoy going to work, when work atmosphere is good, when there is excellent team spirit and when there is quality cooperation between colleagues. Through duration of work of employees in Erste Group you can see how they love working here!


Work for a dynamic employer
Earning money can have a deeper meaning when your employer is among the best on the market, when he is offering innovative and advanced products and services, when place where you work is offering challenging, enticing and productive environment. When you know that your employer is appreciated on the market, you can be proud to work here. When you work here, you work in one of the leading financial institutions in the Eastern Europe.


Contribute to society
Earning money can have a deeper meaning when you are working for an employer who pays attention to socially responsible business activity. Erste Group supports many social projects, cultural projects and international projects as a bank focused on doing business with citizens.