Apple Pay
Carefree, contactless, consummate.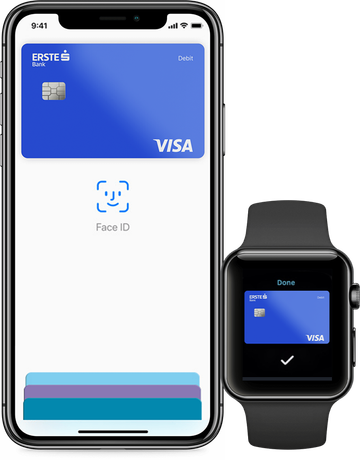 Connect your card with Apple Pay for carefree shopping, contactless paying and consummate living.
You can use Apple Pay on ATM's, in shops and online. And don't forget to forget your wallet at home.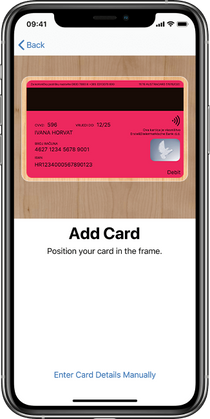 Add your card to Apple Pay. Setup is easy.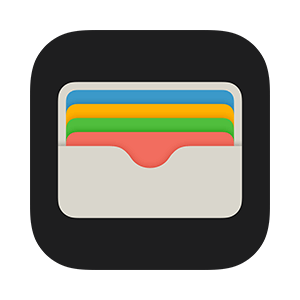 On iPhone, open the Wallet app and tap
the plus sign.

On Apple Watch, open the Apple Watch app on your iPhone and select "Wallet & Apple Pay;" then tap "Add Credit or Debit Card."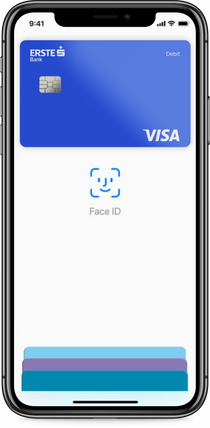 Apple Pay is the easiest way to pay in stores, in apps, and online with your iPhone, Apple Watch, iPad, and Mac. Spending money shouldn't mean spending more time at the register or entering your card details online or in your app. With Apple Pay, you can can pay quickly with the devices you use every day.

Use Apple Pay wherever you see one of these symbols.